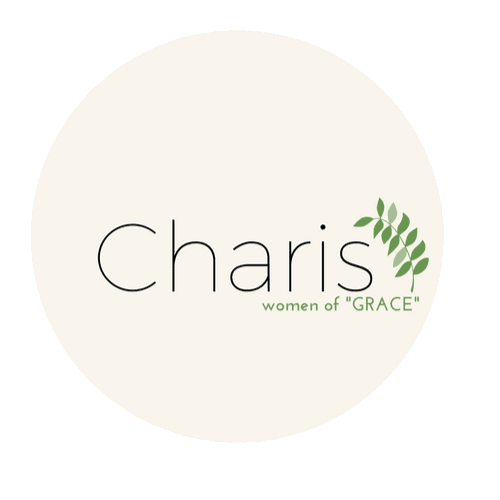 Charis (Ka-riz) is the Women's Ministry here at Jefferson Street Christian Church. It is a Greek word that means "Grace, Kindness and Life". Within this ministry, we are striving to be Women of Grace in whatever capacity we are serving.
Mission
Provide a safe place where women of all walks are affirmed and encouraged to carry out their calling in Christ
Philippians 1:2-11; Hebrews 10:24-25; Isaiah 43:6-7
Ways to Get Connected with Charis
Charis Gatherings
Twice a year we come together as a community of women; testifying, worshiping, connecting, and listening to God's leading. We strive to walk away with a renewed hope in our great God and all He is doing and showing us.
The next Gathering will be September 13 from 6:30 -8:30 pm in the Worship Center and is open to all women, high school age on up. Child care and a snack (or meal) will be provided.
Charis Study Groups
If you wish to examine your heart, as well as your actions, by seeking greater understanding of God's Word and to become more Christ-like, join one of these study groups offered throughout the year. You may choose to participate Sunday or Monday evenings, 6-8 pm.
Charis Groups
Starting in March of 2019. This will be an opportunity for women to connect with other believers on a deeper level and form more authentic relationships. They meet on the 2nd Friday of the month, from 6:30-8:30 pm, and we encourage everyone to bring a snack to share. Childcare is available upon request.
Upcoming Group Dates:
August - Not Meeting
September 13 - Gathering
October 11
November 8
December 13
We Would love for you to join us!
Prayer
Challenge yourself to believe in the great power of prayer with this group of women. They meet every Wednesday evening from 6:30 - 7:45 pm during the school year to pray for the needs of our church, community, each other, and those around us.
Sisters of Ruth Sunday Morning Class
We are a sisterhood of women, high school age on up, who inspire encourage and provide tools for change and growth in our daily lives, as well as the lives of those we encounter. Like Ruth and Naomi, we are supportive and sensitive to the needs of each other and those around us. We aspire to humbly serve our Lord, our church and our community by being loving, devoted, powerful and passionate examples of Christ's character. Five teachers lead this class which meets from 9:00 - 10:15 Sunday mornings in Room 208.
Charis Tea
See everyone break out the china, or fun paper plates, and join in this annual outreach event where women of the church host and use their own personal flare to create decorated tables. It is a time of fun, fellowship, and food. A speaker, or other forms of entertainment, are used to inspire us to see God at work in and around us. This event usually takes place in the Spring and childcare is offered. Ladies, young and wise (ages 5 and up) are invited to attend and fellowship together.
Community - Morning Mom's Group
This is a multi-faith community group open to all mom's or anyone who has been a mother figure in someone's life. Come fellowship once a week over coffee/food and study with other moms in the community. They rotate from studying of books of the Bible to specific books that also challenge us in our walk with Christ. It meets every Wednesday morning from 9 - 11 am at Jefferson Street Christian Church in "The Well" (use the office entrance facing Jefferson Street). Childcare is available.
Morning Mom's Group is starting up again on August 21, 2019